• body scrub recipe • diy beauty • exfoliating • skin care • younger skin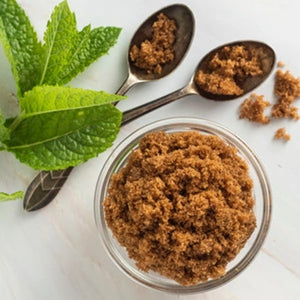 We get a lot of requests for recipes.  Here is an easy and fun recipe to help keep your skin looking radiant year 'round!  Brown Sugar Body Scrub 1/2 to 3/4 cup brown sugar1/4 cup raw honey                                         1/4 cup of your favorite carrier oil            Using a fork, mix honey, one-half of the brown sugar, and carrier oil together in a bowl until well blended. Depending on the desired texture, you may want to slowly add the additional sugar. No scent is needed, as the raw honey will give it a lovely scent of its own!  Should you choose to add scent,...
---
The importance of exfoliation.  Regular exfoliation should definitely be incorporated into your skin care routine.  This process can help eliminate fine lines and wrinkles also.