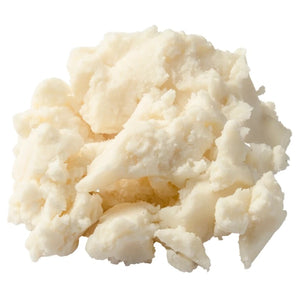 Wild Herb Soap Co.
Mango Butter, Organic
Regular price
$12.95
$0.00
Unit price
per
This is definitely the finest Mango butter and we proudly state that it is sourced from a certified organic supplier.  Mango butter is cold pressed from the kernel of the mango fruit, so there is no scent of mango. The mango originated in southern Asia and has been used by indigenous people of the rain forest as a healing ingredient for many years.
Mango butter is rich antioxidants and vitamins A and E and contains high levels of fatty acid, which makes it an intensive moisturizer. As a natural emollient, mango butter adds moisture to dry skin and hair. It is believed to improve the elasticity in the skin. Mango butter is used to heal wounds on the skin, ease sunburn and prevent premature aging. It has been reported that this butter helps to alleviate stretch marks on the skin and lighten scars. The butter can be applied directly to the skin. It will melt at body temperature.
Wild Herb mango butter is highly desired due to its superior quality. It is easy to work with and can make your products very luxurious. This butter is provided to us by a certified organic source. Our mango butter is naturally filtered through a clay process.

When used in making cold process soap, it should be used as a super fat material of 2% to 5% of your total fats and oils.
INCI: Mangifera Indica (Mango) Seed Butter
---