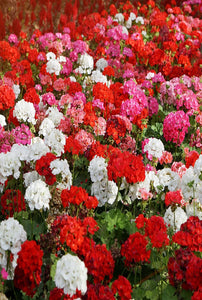 Wild Herb Soap Co
Geranium Pure Essential Oil
Regular price
$8.50
$0.00
Unit price
per
Geranium essential oil has a beautiful floral aroma and can be overpowering when used in a blend.  One should use caution to not add to much to a blend or the geranium may end up overwhelming the scent.
Our geranium oil is excellent for aromatherapy use, as well as for scenting lotion, candles, soap and for use in diffusers.  Geranium is extremely similar to the properties of Rose Geranium but the scents are slightly different. 
Following are historical uses of this oil and have not been evaluated by FDA. See 'Terms & Conditions' for full disclosure.
Health Benefits
Antibacterial, antifungal, antioxidant, astringent

Promotes healthy gums and skin

Eliminate scars and dark spots on the skin

Aids in reducing inflammation

Reduces blood pressure


Aids in eliminating acne
Emotional Benefits
Curbs anxiety and depression

Increases concentration

Promotes restfulness

Overall calming effect

Lifts the spirit
Details
Organic


Flash point: 185 deg. F.

Botanical Name: Pelargonium graveolens

Country Of Origin: Egypt

Method Of Extraction: Steam Distillation

Blends well with Bergamot, Lavender, Rosewood, Lime and Ylang Ylang.
**Essential oils up to 4 ounce size come in an amber glass bottle. 8 ounce size and larger come in a plastic bottle.
---