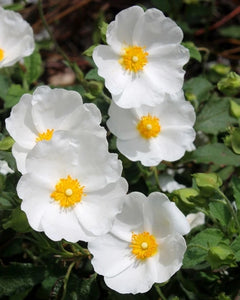 Wild Herb Soap Co. LLC
Cistus Pure Absolute Oil
Regular price
$236.00
$0.00
Unit price
per
**NOTE:  This is an Absolute oil.
Details
Sourced from Certified Organic Distiller

Botanical name:  Cistus ladaniferus

Country of origin: Portugal

Method of extraction:

Solid Phase Microextraction (SPME)



Cistus absolute oil is done through solid-phase microextraction, rather than solvent extraction.  Solid Phase Microextraction (SPME) has represented a convenient alternative to conventional sample prep procedures. SPME allows the simultaneous extraction and enrichment of analytes of interest from a given matrix in a single step while avoiding, or drastically minimizing, the use of organic solvents.

Working with this viscous form of Cistus can be challenging due to the thickness. 
This oil will take approximately 14 to 21 days for us to receive, as it must be prepared by our distiller, then shipped to us.  Upon our receipt, we will forward it to you in our next mail run.  'Signature on Delivery' will be required when you receive this package. Please prepare accordingly.

These special order essential oils will have the same high quality you are used to receiving from Wild Herb, as they will all come from our distillers that we have carefully chosen. 
NOTE:  As with all essential oil sales, our 'Special Order Essential Oils' are not returnable; non-refundable.  There will be insurance on your package once we ship it to you.  Please see 'Damaged Goods' section under our 'Shipping Information' link at the bottom of our web pages.
---