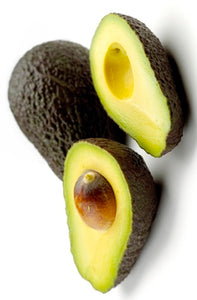 Wild Herb Soap Co.
Avocado Oil
Regular price
$8.75
$0.00
Unit price
per
Wild Herb natural Avocado oil is made from cold pressing the soft green flesh around the pit of the avocado. The avocado tree is native to Mexico and South American but now grows extensively Florida, California and South Africa. It is rich in vitamins A, D and E, which is known to soothe sunburn. Aids in relief of dry, itchy scalp.
Avocado oil also contains natural steroids, which many believe may be effective in boosting collagen production and in treating age spots. With its high level of vitamin E, all natural avocado oil may reduce itching and inflammation of the skin, while softening rough, cracked skin.
Our natural avocado oil is sourced from a certified organic supplier.
Avocado oil penetrates the skin very deeply, making it an excellent emollient. Perfect for use on extremely dry, mature skin. Throughout history avocado oil has been renowned to have healing and regenerating properties. It is very useful when treating sun, climate or chemical damaged skin that is dehydrated and undernourished.
Since Avocado Oil has a high percentage of unsaponifiables, it an excellent oil to use in soap making.
INCI: Persea Gratissima
35 lb size comes in cubitainer with faucet attachment. May take an additional 3 days to ship, depending on current stock and may also be shipped by us to you via UPS Ground OR USPS.
---