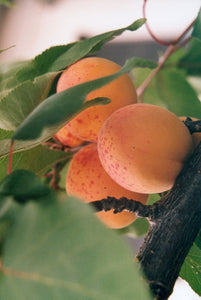 Wild Herb Soap Co. LLC
Apricot Kernel Oil
Regular price
$8.75
$0.00
Unit price
per
Apricot kernel oil is made from cold pressing of the apricot pit, which is at the core of the fruit. Although it is similar to sweet almond oil, apricot kernel oil is more suitable for mature and/or sensitive skin types. It is high in minerals and vitamins A and E. This oil has long been used in traditional Chinese medicine.
Our apricot kernel oil, sourced from a U.S. certified organic supplier, is an excellent choice for skin care products because it is mild and moisturizing, while being readily absorbed into the skin without leaving residue behind. This also makes it a wise choice for topical application of essential oils. Many use apricot kernel oil for massage on adults and children due to its mild properties.
As an emollient, apricot kernel oil is great for use in face creams, body lotion, lip balm, soap, hair care and other personal care products.
This oil has little to no scent.
INCI Name: Prunus Armeniaca (Apricot) Kernel Oil
35 lb size comes in cubitainer with faucet attachment and may take an additional 3 days to ship, depending on current stock and may also be shipped by us to you via UPS Ground OR USPS.
---