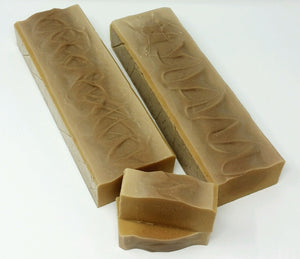 Wild Herb Soap Co.
Wholesale Package #1: Basic Starter Package
Regular price
$215.50
Sale price
$431.00
Unit price
per
Choose a wholesale package to expand your current business or farmer's marketplace. We offer FREE SHIPPING to the USA, its territories & military bases on all packages.
Add to your established product line or start up a new one.  Either way, we've got you covered from head to toe! 
Natural living is a popular way of life.  It seems to gain ground more and more every month.  With news of so many chemicals damaging one's health and destroying the body, it's no wonder that pure, all natural products have made their way into many households. 
Wild Herb is an established brand that has been trusted since 2010 in the natural industry.  We have a proven record that exceeds normal standards and we're extremely proud of it! 
We offer 100% pure ingredients that come from certified organic sources worldwide.  Since we go direct to manufacturers and distillers alike, Wild Herb is the brand many have come to trust.  No middleman!  Our products are always top grade, and the quality is dependably consistent. 
Wild Herb offers various sizes of store packages so you can grow your product line at your own pace.  We offer already labeled products with our name, OR you can choose to receive them 'naked' (no label at all) and design your own with your brand name.  Either way, pricing is the same. 
Wholesale pricing = excellent profit!
PACKAGE #1:
Basic Starter Package
6 Case Packs of Organic Soap Bars, 4 oz. size on average, in most popular scents OR any you choose (4 bars per case pack X 6 case packs = 24 bars; $4.25 per bar; MSRP: $8.50 & up)                                                                 24 BARS @ $8.50/BAR = $204.00
6 Case Packs of Organic Essential Oils, most popular, 1/2 oz. size (4 bottles per case pack of amber glass .5 oz bottles with screw on caps & pipettes; types include Frankincense, Lavender, Lemon, Oregano, Peppermint & Sweet Orange)                                                                                                            MSRP of all essential oils = $227.00
ABOVE PACKAGE INCLUDES: Free shipping with tracking number to your door with Signature on Delivery & Insurance    
NET PROFIT BASED ON MSRP:  $215.50
Most products can be priced higher than the posted MSRP, which will greatly increase your net profit!
---