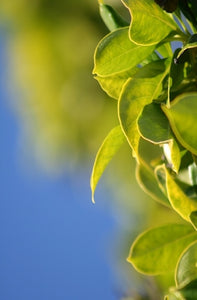 Wild Herb Soap Co. LLC
Jojoba Oil, Virgin Golden
Regular price
$14.95
$0.00
Unit price
per
Wild Herb Jojoba Oil is derived from the seeds of the jojoba plant, a large shrub commonly found in the southwestern U.S. and throughout Mexico. These small brown seeds are covered in a hard shell and crushing or grinding them releases the pure jojoba oil, much like oil derived from nuts or olives.
Our pure organic jojoba oil is virgin golden, or unrefined, and is the highest grade. It is provided to us by a certified organic source. This oil is admired by many due to its healing properties. It can be used directly on the skin and even on the nails. When added to lotion or soap, it can make a huge difference in the moisturizing properties. Pure Jojoba oil is a very rich oil and glides gently onto the skin and is easily absorbed. A small amount will go a long way.
Another property of this amazing oil is its use as an anti-inflammatory. Rub into sore, aching muscles for quick relief.
Pure Jojoba Oil is said to mimic the skin's natural oil closer than any other known natural oil. Historically, the main benefits of this oil has been it's use in beauty products to promote acne prevention, reduce wrinkles, remove makeup and encourage soft skin.
It is also widely used as a hair repair oil. Gently warm the oil and apply to dry, damaged hair for rejuvenation.
INCI: Simmondsia chinensis (Jojoba) Seed Oil
---