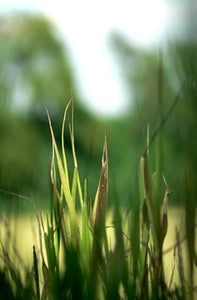 Wild Herb Soap Co
Citronella Pure Essential Oil
Regular price
$8.00
$0.00
Unit price
per
Citronella has a fresh, powerful and quite unique scent with a lemony burst. This oil is obtained from a perennial grass. Most commonly used to ward off mosquitoes, fleas, flies and other pesky insects.
Popular choice for candles or oil warmers / burners to be used outdoors. Also excellent for use in making sprays to repel bugs for humans and pets.
Following are historical uses of this oil and have not been evaluated by FDA. See 'Terms & Conditions' for full disclosure.
Health Benefits

Anstiseptic, antifungal
Astringent (balances oil skin and hair)
Insecticide
Antispasmodic
Dewormer
Emotional Benefits
Increases appetite
Uplifting
Details
Organic
Flash point:170 F
Botanical name: Cymbopogon winteranius Jewitt
Country of origin: Java/Sri Lanka
Method of extraction: Steam distillation

Blends well with citrus oils, eucalyptus, cedarwood, peppermint, lavender and pine.
**Essential oils up to 4 ounce size come in an amber glass bottle. 8 ounce size and larger come in a plastic bottle.
---