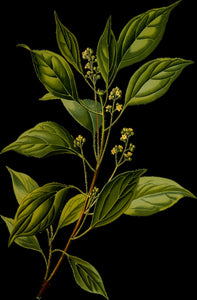 Wild Herb Soap Co
Camphor (White) Pure Essential Oil
Regular price
$8.00
$0.00
Unit price
per
White Camphor essential oil has a strong, sharp aroma with a menthol edge.  It has a cooling effect when applied to the skin after being diluted.  Caution should be used with this oil, due to the strength.  Avoid contact with skin prior to dilution.  Should not be used on young children.
White Camphor is not used in aromatherapy as it is a neurotoxin and a convulsant, which can also cause vomiting.
This oil is widely used in home remedies to aid in congestion and sore muscles.
Following are historical uses of this oil and have not been evaluated by FDA. See 'Terms & Conditions' for full disclosure.
Historical Health Benefits
Decongestant

Muscular and joint relief

Insect repellant

Details
Organic

Flash point: 149

Botanical name: Cinnamomum camphora

Country of origin: India


Method of extraction: Steam distillation

Blends well with Basil, Roman Chamomile, Lavender, Rosemary and Lemon
**Essential oils up to 4 ounce size come in an amber glass bottle. 8 ounce size and larger come in a plastic bottle.
Oils in sizes over 32 ounces MAY be special order and can take up to 10 days to ship. Please inquire as to current inventory if this is a concern.
---